So many people in this world face hair loss problems, some face more and some faceless. So if you are also one of them and finding the solution of how to increase hair density then don't worry we are going to discuss some important tips but before that let's know something about what is hair density? and how does it get affected?
Hair density is the measurement of hair per square inch present on your head. On average, each person has approximately 2,200 strands of hair per square inch on their scalp. According to a scientific study, a person loses approximately 50-100 hairs daily which is normal, but losing more than that can become a serious concern. These are some following factors that affect hair density:
a) Follicle health is affected because of stress.
b) Sleeping improperly.
c) Due to the improper intake of a healthy diet.
d) Excessive use of hair products.
e) Direct exposing of hair in sunlight.
f) Excessive secretion of Cortisol hormones due to overworking.
So in such circumstances, hair becomes too weak to survive and makes it more difficult for a person to maintain a good volume of hair and it becomes a challenge to increase the hair density. So if you are willing to increase your hair density then you knocked the right door. Here are some effective tips which will help you increase your hair density and boost your hair quality.
Throw the stress away:
It is for sure that nothing is going to change if something has happened so why taking too much stress. The more you take stress the more your hair gets strained and hair follicles become weak. Thus hairs will lead to losing you, so just calm down and get relaxed by thinking everything's going to be alright. If you can't do it for yourself, just do it for your hair.
Improve hair density with aloe vera gel: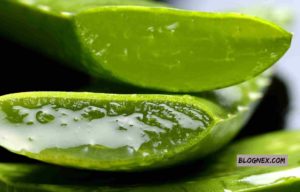 aloe vera gel is the best natural product that acts as a medicine for several problems including hair loss. It has important nutrients that strengthen the hair follicles, moisturize your hair, improve your hair quality and increase the hair density. Just take some aloe vera gel and massage your scalp with it then leave for at least 50-60 minutes. Wash off later with water.
Wash hair carefully:
A wrong notion circulates in the mind of people that washing hair daily can improve hair quality, but it's totally false. Washing hair two to three times a week is a perfect routine for your hair even if you have an oily scalp, but be careful while choosing good shampoo and conditioner based on your hair type.
It is recommended to use moderately strong shampoo for the scalp you have oiled and mild or herbal shampoo for the other days. Following this routine properly can help you increase hair density. After all the damages and pollutions that your hair goes through, it needs nourishment. You can also try hair masks, serums or hair packs. Make sure that the conditioner is applied 2-3 inches away from the scalp as it can damage the roots.
Use Apple Cider Vinegar:
Apple Cider Vinegar wins every race when it comes to health issues like skin as well as hair. It is the most effective tool which can be used without any second thought. Apple Cider Vinegar is made by fermenting apples which is used for several purposes like skin healing, hair and many more. But since we are talking specifically about hair, we must know that Apple Cider Vinegar, having acidic properties, balances the acids present in your hair and gives luster to your hair.
Here are some common ways of how to use Apple Cider Vinegar to increase hair density:
a) it can be consumed orally. Just mix 4-5 drops of Apple Cider Vinegar with water and drink every morning; you will see better results within two months.
b) After washing your hair with shampoo apply to dilute Apple Cider Vinegar properly on your hair and rinse it after two minutes. Once in a week is enough for better results.
c) You can also make a hair mask by mixing Apple Cider Vinegar with olive oil, water and 2-3 tablespoon of honey and leaving for 15 minutes followed by rinsing and letting it dry. Doing this thrice a week can yield awesome results.
Egg with aloe vera gel works efficiently:
For every healing process, protein plays a vital role in our body. Our hairs are also made up of 75% of protein. So to repair the hair, eggs are worth making as they are the cheapest and best source of protein which will improve hair density, nourish hair, give luster and shine. Just take two tablespoons of aloe vera gel and two eggs. Mix them in the bowl and prepare a mask. Apply it onto your hair and scalp as well, you can use a brush for proper application. Leave it for 15-20 minutes then rinse properly. Do this for once in a week. You will notice some changes in your hair density.
Apply vitamin C to boost hair thickness:
Vitamin C is loaded with antioxidants that can deal with hair loss. It helps in reducing the damages that occur due to pollutants. Pollutants get attached to your hair that results in making hair dry and increasing hair fall. Deficiency of vitamin C weakens your hair roots, damages the hair and also results in hair color loss.
Intaking fruits and foods containing the appropriate amount of vitamin C is the best way to obtain it. Fruits like amlas, mango, orange, kiwi, strawberries, papaya and foods like spinach, tomatoes, leafy vegetables, etc. have all the necessary amounts of vitamins which will decrease the risk of hair loss and increase the hair density.
Among all of them, raw amla is much preferable as it has multiple uses. Application of amla hair oil once in a week makes your hair thick, long and strong. Coconut oil can also be applied for the same result. If your hairs' health is not being improved by consuming fruits then you can consult a doctor.
Onion juice:
If you are a person who can tolerate the smell of onion then this is for you. Yes, as we know that onion is an excellent home remedy that improves hair quality without requiring more effort. You only need to extract some raw onion juice (around 2-3 tablespoon) and apply properly on your hair and scalp. Leave it for 5-10 minutes and wash properly with lukewarm water. To make it more effective add some honey and yogurt to it and repeat the same process.
Take a goodnight sleep:
We all have been grown up with a famous phrase, "early to bed and early to rise makes one healthy, wealthy and wise". If you really want healthy hairs then it is subjected to your sleeping time. In the era of earning more and more, we have forgotten to take proper sleep. We force our entire body to be awake for the whole night without taking proper rest. It does not only affect our health but also our hair. So always try to finish up your whole work as soon as possible and have a sweet goodnight sleep. Many people suffer from insomnia which is the enemy of your sleep. Contact your doctor if you also feel the same.
Reduce excessive secretion of Cortisol hormone:
Cortisol is the body's main stress hormone which is responsible for regulating the stress level of your body when you are exercising or working out physically. Excess of Cortisol damages hair root and hair starts to fall. Cortisol level increases due to the following factors:
Excessive workout: If you work out more than enough then cortisol level gets increased and hairs get decreased.
Steroids: Many people use steroids to boost their energy which leads to increase Cortisol level hence boost hair loss.
Some useful tricks are here that you can follow to reduce excess Cortisole:
Do not over workout. Just do as much as your body requires.
Meditation is the most recommendable exercise which improves not only your inner body but the hair health too. Start to meditate from today.
If possible avoid using steroids to boost up strength, your natural body is enough to power.
Now it's up to you, either prevent your body from excess increasing of Cortisol level or ready to lose excess hair.
10. Use Minoxidil 5% to strengthen hair:
Minoxidil is a chemical solution which is very helpful in stopping excess hair fall and increasing the density of hair. It can be easily found in any medical store. You can buy some solutions containing minoxidil 5% in the form of liquid and apply on your hair based on the direction given on the product. But we would suggest you consult a dermatologist before using.
Some useful tips that can improve your hair density further:
Massage your hair with good hair oil every week.
Always be wary while choosing right/suitable products for your hair or hair type.
Sometimes the lack of Biotin/vitaminB12 also causes some hair loss. So you can take oral pills of Biotin which is easily available in any medical store but ask your doctor before taking that.
Reduce the use of hairdressing products like hair wax, hair gel, hair spray, etc.
Save your hair from overheating and direct exposure to sunlight.
Also, unless necessary, do not use the hairdryer.
To Increase hair density is not a tough task at all. Just keep some points in your mind regarding that. In case you find any difficulty even after trying all the options mentioned above, you may reach us through our website and the other contact details provided below. We have a team of dermatologists specialized in treating hair loss problems.